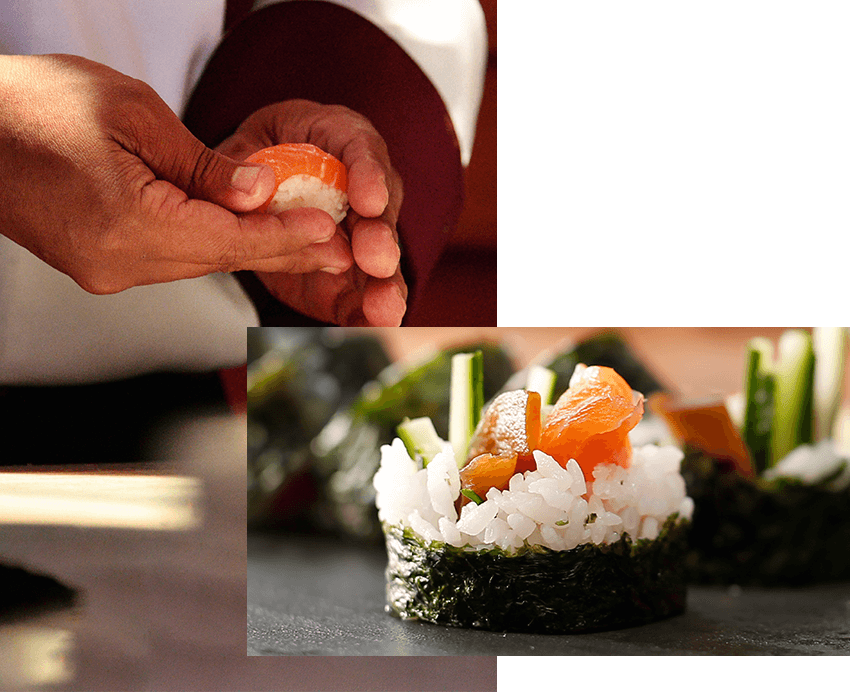 About Us
Junshin Sushi was established in 2000. The company has restructured its organisation and converted it into a Private Limited Company. It is now 100 per cent owned by its parent company, Songlilai Trading Enterprise Pte Ltd. To ensure the company remains one of the leading food caterers and conform to the highest hygiene standards, the company has been accredited the HACCP certificates issued by PSB Corporation, Singapore. In order to cater to a broader spectrum of the competitive F&B market, the company has also been awarded the HALAL certificate by MUIS Singapore.
Our Food
We provide the catering of sushi, maki and Japanese meals to the hospitality industry in Singapore.
Due to a constant growth in demand for our services, the company has today expanded its business to include Dim Sum and continually created new menu items to enhance customers' satisfaction and requirements.

Testimonials
Great Sushi
After trying out the softshell crab temaki, I must say it is totally worth the bucks. Rich and Tasty, Highly recommended!!
Party Tray Goodness
The Party tray comes with a huge selection of sushi. Assortment is great. Great for families. Great for parties. I would definitely order it again for my entire family! 5*
Superb Sashimi!!!!
Sashimi arrived fresh, as if it was from the ocean! To top it off, I ordered the salmon lover party tray and it is totally awesome for sharing or for your own pleasure! Do not miss it!
Great Frozen Dimsum
Chilled and frozen when arrived, after I defrost and steam it, the taste is still top notch. Highly recommended for die-hard dim sum fans!!!
Affordable and Quality Sushi
I like how the sushi is affordable and good for my pocket, yet taste wonderful, and I really can't wait to make my next order!! Highly recommended for Sushi lovers and dim sum lovers alike! Thank you Junshin Sushi!